Office Water Cooler Solutions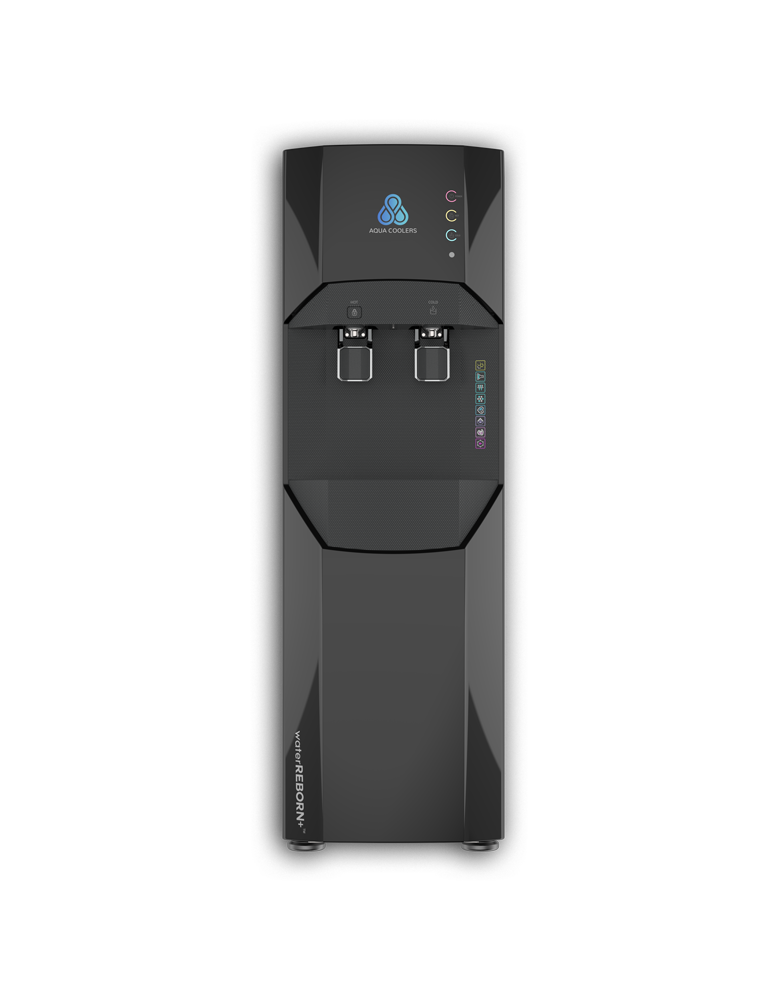 Savings & Simplicity You Can Bank On
We leverage technology to help you save time, money, and waste, all for one flat fee. No gimmicks. No hidden charges. Just safe delicious water.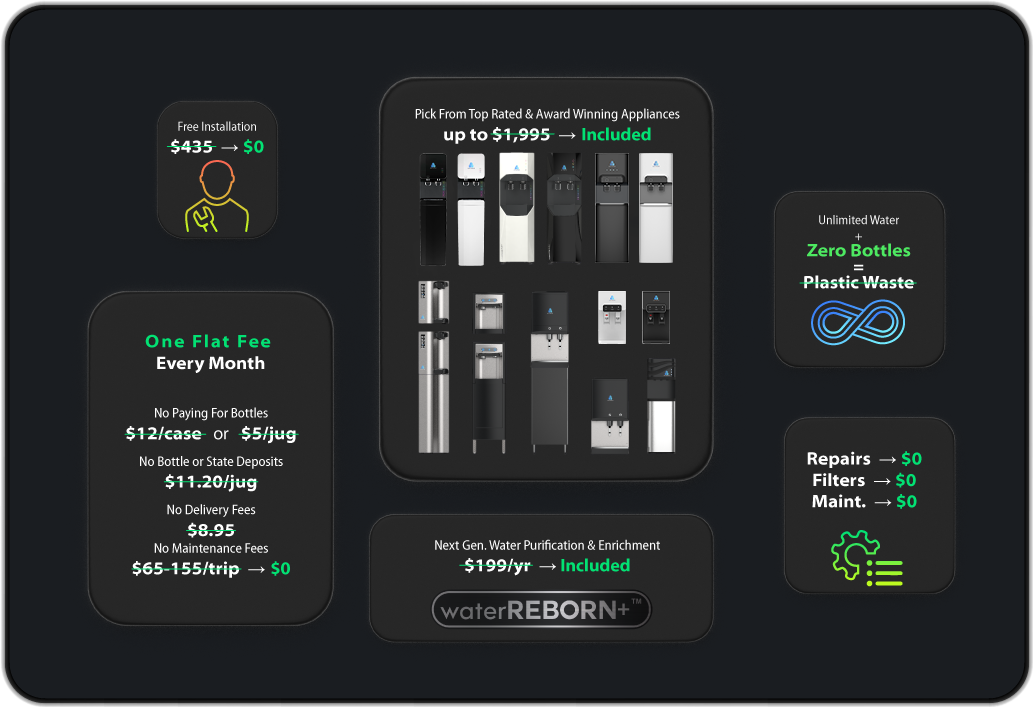 Reasons For You To Switch:
The BEST hardware
The MOST ADVANCED filtration
ZERO extra costs, one flat fee*
We're RESPONSIBLE for all maintenance and repairs
You NEVER deal with bottles again. ✓  Std. Maintenance
✓  Repairs & Replace.
✓  Filter Changes
✓  CO₂ Cylinder Refills*

Online or Phone Signup
X Setup Fee
✓  Professional Cooler Delivery & Installation
✓  Water Line Run ≤ 150′
✓  Setup & Calib. Filters
✓  Auto Bill & Pay

Platinum Standard of Drinking Water
Dual Activated Carbon Scrubs
0.0001 Micron Reverse Osmosis
99.9% Purity
pH Balanced
Alkaline Water
Mineral Enriched
Fortified Against Infective Agents
Molecular Coherence Optimization
Commercial Grade
14 Different Models
Countertop & Freestanding Towers
Sparkling/Seltzer Water Dispensers
Integrated Purified Icemakers
Purified Coffee Makers
Multiple Colors & Finishes Available
Powerful Purification & Optimization
The most delicious and beneficial water is nurtured like a plant. You don't just need to eliminate the weeds. We start with the most powerful filtration available. Then we enrich with minerals, balance pH, boost alkalinity, replenish electrons, and fortify.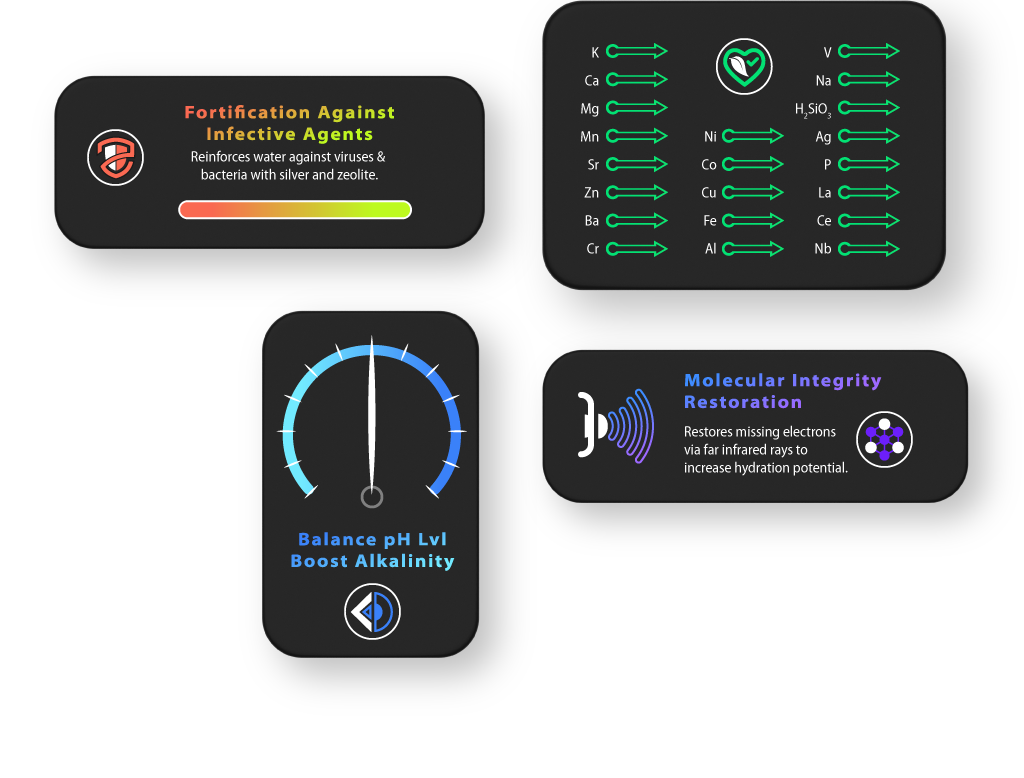 Get Your Free Trial Today
We dare you to test drive our service and coolers. We can't wait to show you why you'll never switch back!